Logan Leigh is a leading supplier of laminate benchtops to the kitchen industry
Laminated Benchtops are a vital component of any residential or non-residential application.
Laminate Benchtops need to meet several main criteria. They should look great and suit the style of your new kitchen, bathroom, laundry or other application.
They should also work well. Your laminated benchtop should be functional, practical and durable.
Logan Leigh has been and is today one of the leading suppliers of laminate bench tops to the kitchen industry, having completed over 15,000 custom laminate bench top jobs since 1982. We supply some of the Mid North Coast as well as to private consumers.
Our fabrication processes involve utilising the latest technologies to provide the kitchen and joinery industry with the latest modern edge profiles and finishes.
Laminate has come a long way in recent years. It might not have the instant appeal or natural beauty of timber or bamboo, but today's laminates do a good job of mimicking more expensive finishes like reconstituted stone, marble and granite.
And all at a lower cost – the main reason for its rising popularity. Laminate surfaces are relatively hard and resistant to wear, scratching, impact, boiling water, domestic stains and moderate heat. In Australia, legislated standards ensure laminate is safe and durable, but laminates do vary in quality so you need to make sure you choose a product from a reputable supplier that is specifically designed for benchtops.
So you don't have to worry about sacrificing style if you make this choice. Laminate benchtops are generally 34mm or 38mm thick.
Laminate is also very versatile. It can be cut to any size and used on vertical surfaces too.
Laminate Benchtop Maintenance:
Overall, laminate is quite low maintenance and cleaning is pretty straightforward. A wipe over with a clean, damp cloth is usually all that's required. If you do need a bit more, mild dishwashing detergent or kitchen surface cleaners you find in the supermarket will do the job.
But avoid using scourers, steel wool or abrasive liquid cleaners. Like sharp utensils, they can damage a laminate surface. For the same reasons, avoid bleach and strongly acidic or alkaline cleaners.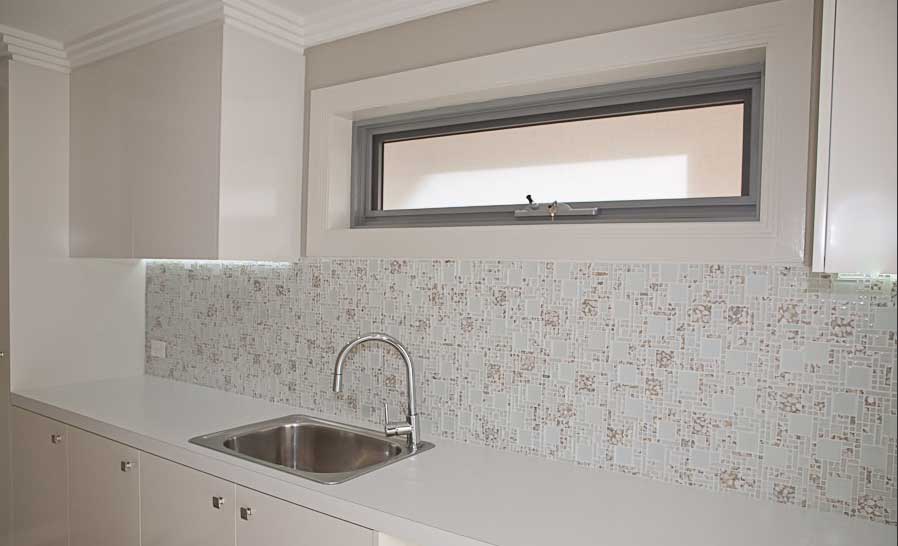 Laminate comes in a seemingly limitless range of decorative colours, patterns and finishes, and new ones are released regularly.
To achieve almost any creative colour there are literally hundreds of laminate patterns, colours and textures to choose from.
Let us help you choose your laminate colour selection; simply call into our showroom to view the samples or follow the links below to the leading kitchen industry laminate providers with whom we partner: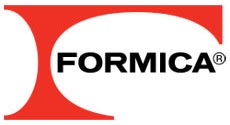 Are you wanting a quote?
For your DYI obligation free quote or trade enquiry, please complete our Request a quote form or make contact with the kitchen design firms that we team up with in this area, they would like to discuss your new project.