Logan Leigh – The Story
Founded in 1982 by David & Gay Embury, Logan Leigh became a specialist manufacturer in supplying hardwood bench tops to the kitchen and joinery industry, earning a reputation for high quality prestige work. Over the years they have diversified into manufacturing roll-form laminate bench tops and two-pack painted kitchen doors and drawers to equally high standards and these are distributed to the Mid North Coast area of NSW and within the Eastern states of Australia.
Logan Leigh have developed a team of highly qualified joiners, French polishers and spray painters who are very excited about our product range including Bamboo products. Logan Leigh predominantly supplies to the Kitchen and Joinery industry, however Logan Leigh will also supply to DIY consumers, eco sustainable interior and building designers; architects, builders and interior decorators.
Kitchen Doors and Drawers by Logan Leigh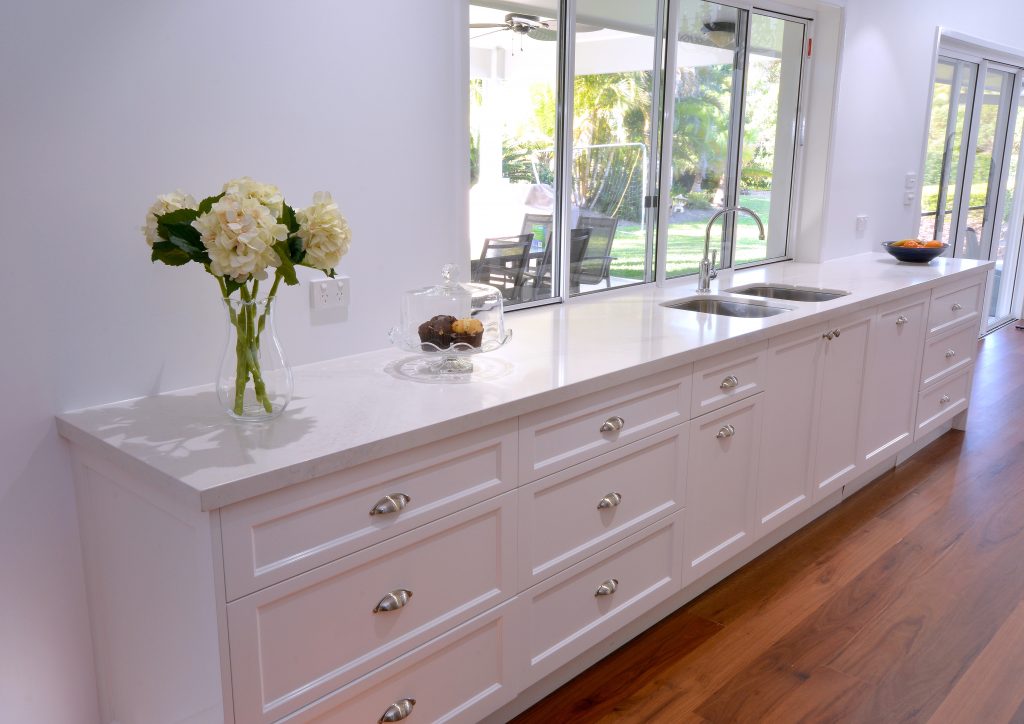 As the years have rolled by Logan Leigh has progressed with the introduction of 2 pack painted Kitchen Doors and drawers. Today Logan Leigh is a leading supplier to the kitchen industry and has a desire to remain to the forefront of door design, paint finishes and the use of the latest technologies. As trends, colours, shapes profiles and finishes evolve so does Logan Leigh.
Benchtops by Logan Leigh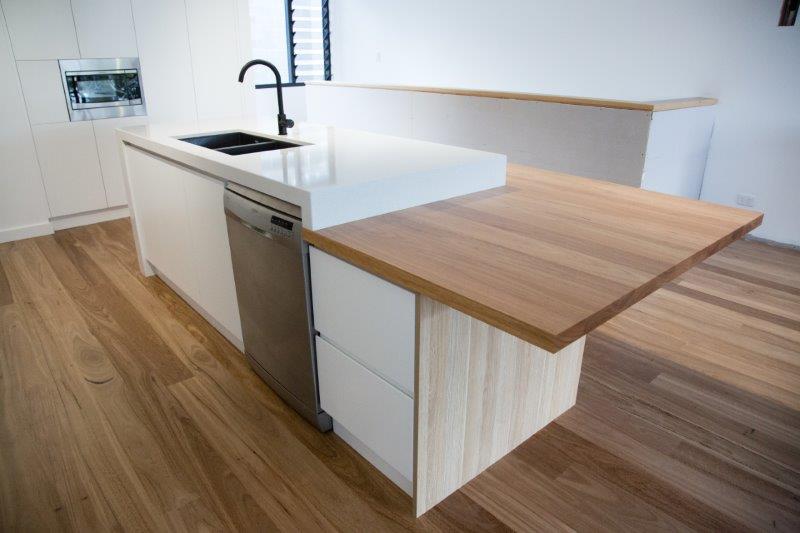 In recent times our range has expanded to include custom made bamboo benchtops, a versatile and eco sustainable alternative which Logan Leigh can deliver to the Eastern Australian states. Over the years Logan Leigh's manufacturing has diversified into:
Custom Timber Benchtops and recycled hardwood benchtops finished to your liking (we provide a unique BYO timber service or we can source the timber of your choice)
Laminate Benchtops:  Laminex, Formica, WilsonArt and Polytec
Another exciting Logan Leigh service is with our Bamboo Benchtops, we can supply longer lengths up to 4.2m without a join. Logan Leigh is the only kitchen industry manufacturer in Eastern Australia who can supply these.
Staircases by Logan Leigh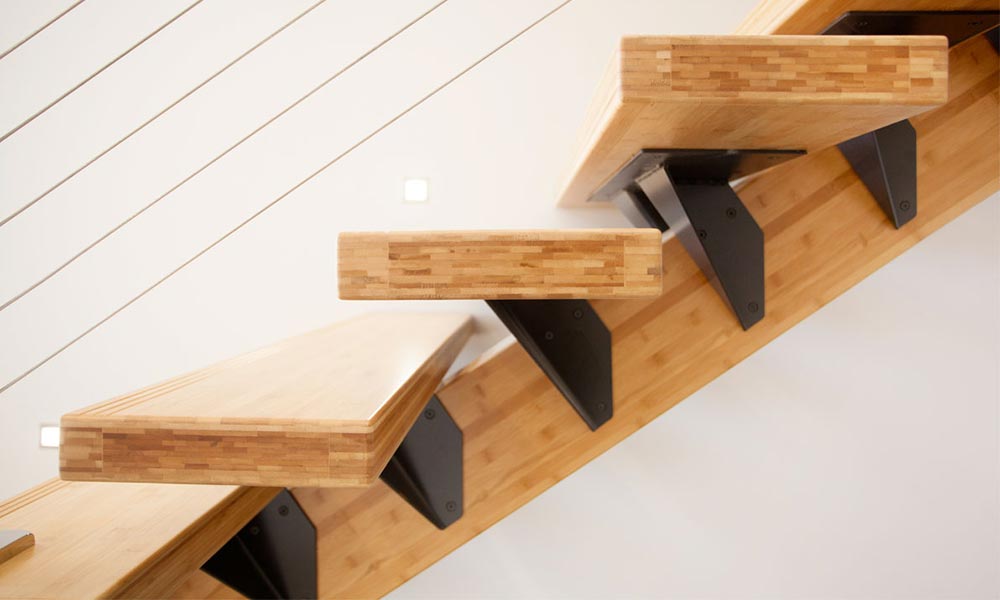 Our bamboo range has seen the exciting introduction of our newly developed laminated bamboo mono-stringer staircases.
All stair cases are custom made to plan for easier installation by builders and carpenters. They are competitively priced, eco friendly and a great alternative to steel fabricated staircases.. The mono stringer beam was developed in conjunction with the Engineering testing facility at Newcastle University. Logan Leigh designed and patented the stylish steel brackets that support the Bamboo treads onto the mono stringer beam.
The Staff and Company
Based in Taree NSW, the Logan Leigh team has multi-talented and skilled office managers and staff, factory managers, joiners, French polishers and spray painters.
Logan Leigh is always on the "lookout" for extra team members with talent and especially new entrants to the kitchen and joinery industry. You can be assured that you are supporting a truly Australian, family company when you do business with Logan Leigh.
An Historic Record
Logan Leigh has had a proud and long history(since 1982) in fabricating and polishing quality hardwood bench tops and more recently in laminate benchtops, bamboo benchtops and kitchen doors and drawers, this has gained Logan Leigh the reputation as a credible, reputable and quality supplier to the kitchen and joinery industry.
For over 30 years we have distributed across NSW, QLD and VIC,  over 15,000 custom timber benchtop jobs to residential homes and commercial offices, wineries, hotels, pubs and restaurants. Some of these include bench tops to the Sydney Opera House, The Packer's Polo Stud (Hunter Valley) and Sydney Dance Company to name just a few of the prestige bench top jobs supplied.
In addition to these, Logan Leigh has completed over 15,000 custom laminate benchtops, 1,300 bamboo benchtops and 8,000 individual polished door set orders.
Logan Leigh has a long history of many trade show stands including representation at numerous DesignEx and Awisa Shows as well as the HIA Home Show.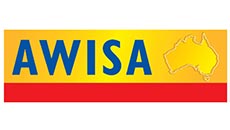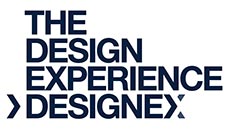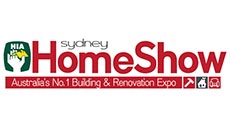 Business Acknowledgement
The years of hard work and diligence have provided a wealth of experience together with a wealth of success. With that has also brought acknowledgement from peers and Logan Leigh has been the recipient of many business and innovation awards at a local as well as at a state level. The dedication of everyone of the employees at Logan Leigh has added to this success and they have each brought their own touch to all the aspects that go to make a vibrant and successful business family. They are very much appreciated and thanked.
Logan Leigh looks forward to an exciting and fulfilling future as it serves the kitchen and joinery industry.
Have a new project? Need an Estimate??
Why not complete our Request a Quote Form.
Office Hours: Monday – Friday: 8:00am – 3:30pm
Need help or any Advice?
Call 02 6551 5022 for help choosing the right product for your project. Email contact@loganleigh.com.au.
All of our products are custom made to measure at our factory facility